Yum Cha
From ChinatownWiki ... eNjoy, Share, eXplore ... by michael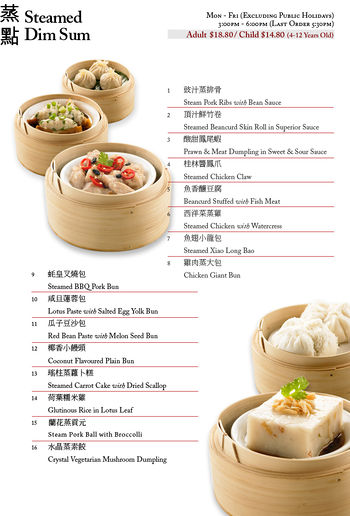 Yum cha in Cantonese means to "drink tea" or to "take tea".
In early times it referred to the actual ritual of going to a tea house to drink tea.
Today, it is often used affectionately to infer going out to a Dim Sum restaurant to eat a variety of small delicacies and drink Chinese tea. Served daily in regions with sizable Cantonese communities, Weekends are by far the busiest gathering times. Families and friends alike gather to enjoy the almost ritual event. Dim Sum items are carried or wheeled on carts around the dining area while the servers call out the offerings as they pass each cluster of tables on their route. In the larger Dim Sum restaurants, other servers, refill tea pots, take special requests, and clear tables as quickly as possible to maintain the busy turnover of patrons.

So whether you Yum Cha, Dim Sum, Yum Sik or eat Chinese. Enjoy the meal and the good times you are sure to have with your family and friends.
Wikipedia Yum Cha
Wikipedia Dim Sum
Yumcha_Dining.jpg
Wikipedia Chinese Tea
Wikipedia History of Chinese Tea




Dim Sum Restaurants
Windsor Ontario Chinese Restaurants