One Six Eight
From ChinatownWiki ... eNjoy, Share, eXplore ... by michael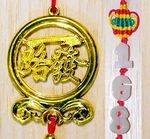 (1) One = Want - (6) Six = Lucky - (8) Eight = Money
Who doesn't want money or wealth to come just a little easier.
Article to follow just as soon as I do a little more research.
If you have information or want to share a story, by all means I would love to hear from you.
Easy Submit Form or register and edit this page.









one 68 .ca . . .-. . . i Yum Cha .com . . .-. . . Yum Sik .com