Jack Eisenberg
From ChinatownWiki ... eNjoy, Share, eXplore ... by michael
A letter from Jack - April 18, 2011


A good personal friend and friend to the community. A man you all should take time to get to know and do business with.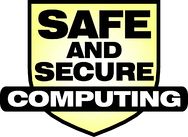 I first met Jack back in the early 80's as Apple computer had matured into a viable small business solution for accounting and general office management. Jack and partner owned and operated Affordable Computers where Helena and I purchased an Apple IIe system replete with duo 5.25" floppy drives, extended 128k memory, a huge 5 meg Profile hardrive, an imagewriter printer and plenty of Microsoft Software plus BPI's accounting package written in Applesoft basic, to name but a few of the items on that first invoice. The processor in that machine was a whopping 1.1 MHz. This was the first of many systems which Jack would sell to us over the years. And that first system still works to this day. Can you say ProDos? Dos 3.3 was nearing the end of it's run by this time and IBM had no personal home computer offerings. It was an Apple or silver Tandy RS for small business. Fred Assef had sold me my very first computer several months earlier, a Timex Sinclair. Fun to play with but not a serious machine.
Since those days in the 80's Jack had switched careers and has been a software programmer and developer.
If you need someone who knows his stuff and is eager to share only his best advice and service then Jack is your man. Sorry Mac*, Jack is now a PC maven.

your host
michael
Need a web presence - call Jack today at 519 252 HELP